Welcome to the Melbourne Rovers Soccer Club's website.
Australia's Only Gay and Lesbian Team
Melbourne Rovers was formed in June 2008, as a LGBT soccer club to foster the playing of soccer so as to achieve the general aims of physical and social fitness, health and recreation. During the winter season the Melbourne Rovers play for the Yarra Jets in the Metro and State Leagues. The winter season which is coming to an end saw the men compete in Men's Metropolitan Central League with the Women playing in the Women's State League Div 2 North-West and fielding another Team in the Women's Metropolitan Central League.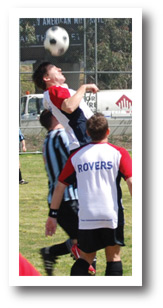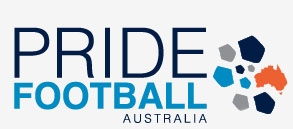 Men's Team - Justin Fashanu Cup 2012 Winners!!!
Women's Team – Julie Murray Cup 2012 Joint Winners!!!
2013 Winter Competition - Training has begun! Now recruiting!
During the Winter Season Melbourne Rovers play for the Yarra Jets Men's and Women's Teams.
Men's Teams
Men's State League 5 East
Training - 7:00-8:30pm Monday and Wednesdays. Come for both or one night of training.  
Location - Walker Street Reserve, Clifton Hill.
Games - 1pm Saturday afternoons
For further information contact Heath at melbournerovers@y7mail.com
Location Map for Winter Training & Match Day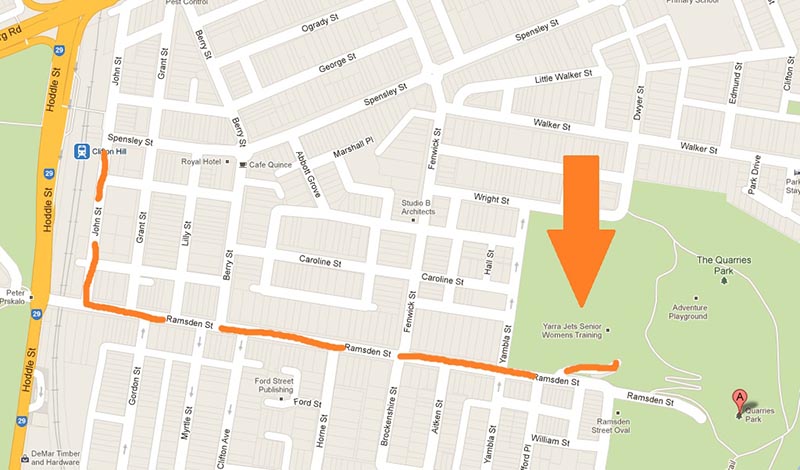 Women's Teams
FFV State League 2 team
We are looking for reasonably experienced players with good skills, who are also passionate in learning the game and to achieve great things together as a team.
We consist of a diverse mixture of women of all ages, nationalities and backgrounds, who all believe in learning soccer skills, gaining fitness, having lots of fun and socialising together regardless of status, ethnicity etc. Our coaches, Victor Sekulov and Arthur, have many years of experiences in coaching juniors, youth and senior teams at a high level.
Pre-season training is currently taking place from 7:00-8:30pm on Tuesdays and Thursdays at Clifton Hill. Anyone is more than welcome to come check it out.
Kindly contact Mel at 0423 053 688 or mel_lum@hotmail.com if you are interested.
Division 4
Time: 6:45pm- 8:30pm Monday and Wednesday
Location: Mayer Park, Normbanby Avenue, Thornbury
Kindly contact Women's Team on
melbournerovers@y7mail.com

Supported by: